Next Breakfast in the Barn Sunday 18th December 9 - midday
Further dates are shown
here
.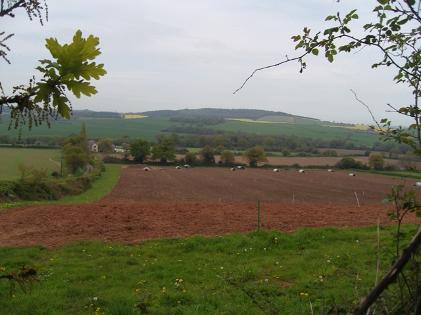 Come and visit us at Duckaller Farm and have a look at what we have on offer in our shop. Products include:
Fresh pork - sausages, burgers, bacon, joints, gammon, chops, steaks, tenderloin
Llimited stock of frozen pork with 20% off fresh price
Potatoes
Free range eggs
Local apple juice
Click on the links to find out more about what we offer;
We have hosted several groups who toured the farm and learnt more about what we do. If you would like to arrange a visit please
contact us
.


Can't find a venue for your wedding or party? F

ind out about having your event at Duckaller Farm

.
Duckaller Farm is a Devon County Council tenanted farm of about 86 acres. Farmed by Keith and Roz Partridge and home to a small outdoor free range herd of traditional Berkshire pigs. Our pigs are monitored by the RSPCA's Freedom Food scheme which ensures that the pigs are kept to the highest welfare standards. Learn more about the way we keep our pigs.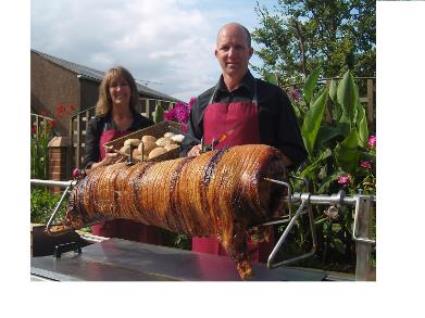 History
Keith and Roz moved to Duckaller Farm in March 1987. Some 18 months later saw the arrival of the first pigs, followed the next day by their eldest son Sam.
Since that time there have always been pigs at the farm in varying quantities as an integral part of the rotation. They provide fertility and organic matter to the soil and clear the ground of previous crops and weeds.
The pigs have always been free range (sometimes too free range!), being kept outdoors for the whole of their time on the farm. Even the sows have their litters in the field and suckle them until they are ready for solid food.
At the peak, Duckaller Farm was home to more than 250 sows, 25 boars and up to 500 piglets of various ages on the farm. In November 1999, after 2 years of exceptionally low prices and negative returns, the entire herd was sold only keeping back half a dozen sows.
This coincided with the farm converting to organic production. As part of the conversion process parts of the farm were included in the Countryside Stewardship Scheme, now Higher Level Stewardship (HLS). The scheme's objective is to enhance the local environment. Over the years crops grown included lupins and barley to be mixed into pig feed, cauliflowers and onions, leeks, Jerusalem artichokes, parsnips, broccoli and potatoes for Riverford Organics. During this time, the first Berkshire pigs arrived on the farm. Duckaller Farm converted back to conventional farming after 10 years of being organic due to the lack of premium available for products being sold.